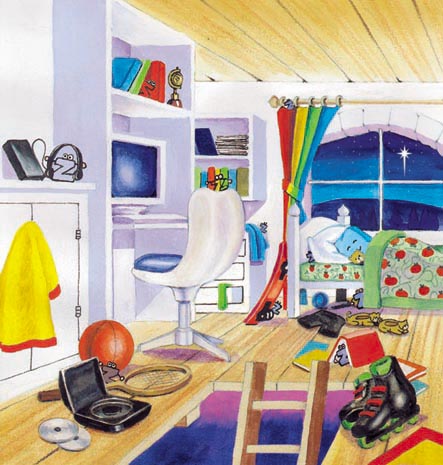 Willy Wisdom carried him back upstairs
And tucked him into bed.
"I am not tired. I will not sleep.
I want to play," Lenny said.

"Now, now, my precious child.
It is time to catch some Z's!"
Willy Wisdom smiled at little friend.
"Go to bed now, Lenny, please!"

Lenny yawned and rubbed his eyes,
And whispered, "Okay, Goodnight."
And in the darkness he could see,
A small green dancing light!.

It zipped and zoomed and circled
Around Lenny's little head.
It landed right upon his nose.
He sat straight up in bed.

"Why you're a Z, that's what you are!"
The Z went ZOOM, ZOOM, ZOOM!
And Little Lenny chased that Z!
All around his room!



Then one Z became two Z's

So they started one morning just after dawn.
And started with the duckies out on the lawn.
Felicity peeked in as the ducks opened wide.
"The smell is not here, Lou!" Felicity cried.

Lou had been checking out the monkeys meanwhile.
"Okay, Guys, let's see it. Give me a smile!"
The monkeys complied, just as they should.
But Lou determined their breath smelled quite good.

Onto the penguins who couldn't help but laugh,
Then next was a baby and mother giraffe.
"Open wide, please!" Lou said to a grumpy polar bear.
Then next came a hippo and an elephant pair.
Apparently their brushing had really been quite good.
And all the zoo animals were smelling like they should.

But finally Felicity checked out the tired lion.
"It's my bad breath, isn't it! You know I'm really trying?"
It's just that something in my tooth has been stuck!
I 've tried to get it out, but I haven't had any luck!
Felicity pulled out dental floss and gave it to her friend.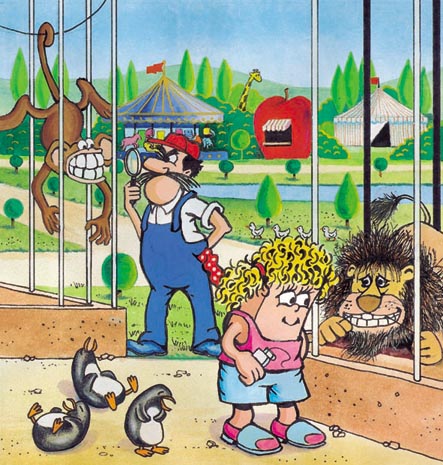 "Floss gently just like this, holding onto each end."