Exciting times are ahead with the launch of The Smilestone products all aimed at encouraging young children to adopt good oral care habits. Your practice will benefit from The Smilestones bright and professionally printed products.

The Smilestone Comic

The Smilestone comic is a bright full colour production featuring a new story line each three months for dentists to give to children after their visit. The back cover is devoted to informative oral care information for children and parents including puzzles and recipes. Children will love taking home their very own comic after a visit to the dentist. The comic conveys the message that oral care is 'cool' and encourages children to have good dental hygiene.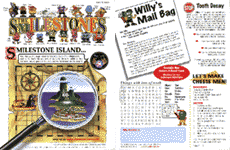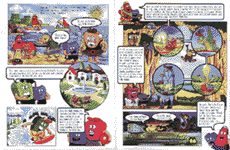 The Smilestone Black and White Activity Comic

A black and white comic with many activities and a neat Smilestone bookmark. Great for schools.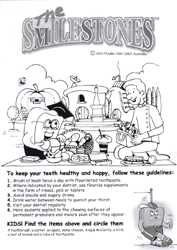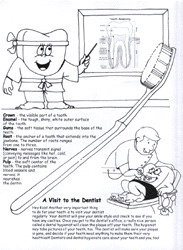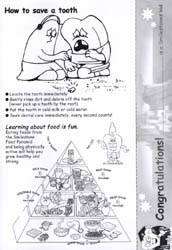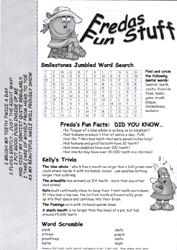 The Smilestone Stickers

Catch all of The Smilestone characters on these bright, fun stickers. Stickers come on rolls with their own dispenser box. With a number of characters to collect, children will look forward to each visit in the hope of receiving a new character, and completing the set. Stickers are approximately 3cm by 5cm and contain a picture of the character and their name. Promote oral care in a fun and informative way by giving a child one of The Smilestones to take home in sticker form. Super value, 204 stickers per roll.


The Smilestone Recall Cards

When sending out customer recall cards, The Smilestone recall cards are a bright and sure way to gain the attention you require. Recall your customers with class, each recall card is the size of the average postcard, and shows The Smilestone characters. A surefire way to gain the attention of the younger residents of the household, these recall cards will stand out from other mail. For that personalized touch we overprint on the back your name and address, mininum run 200, please contact us for a price.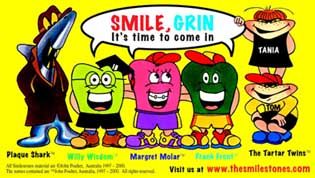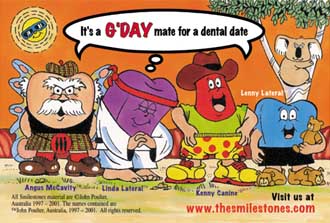 The Smilestone Growth Chart

The Smilestone growth chart(displayed to your right), which charts height up to just over 4 feet, is just what every parent needs. Measure and record your child's growth while promoting oral care. The growth chart is bright, fun, entertaining and useful. Children will have fun witnessing themselves grow, and parents will be able to chart the growth of their loved one in an exciting way while giving their child the message that having good dental hygiene is fun and a good thing to do.

The Smilestone Colouring Book

Colouring books, kids love them, and they are a great way to keep children amused. The Smilestone colouring book has eight pages to entertain for hours on end. The pictures are drawn superbly, and kids will love sitting down to colour them in. The Smilestone colouring book will bring out the artist in your child, while also promoting oral care to them. The back page has lots of facts on oral care suitable for all mums and dads.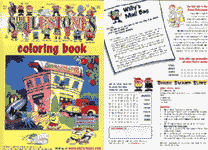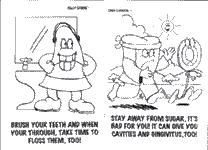 The Smilestone Colouring Pad

Keep the little ones entertained on their visit with one of our colouring pads. Each pad features a different character repeated 50 times, simply tear one off and give it to a child to keep them amused while waiting, or as a gift after visiting. The pictures are drawn superbly, and kids will enjoy sitting down to colour it in. Your little clients will love visiting to collect a new colour-in of one of The Smilestones.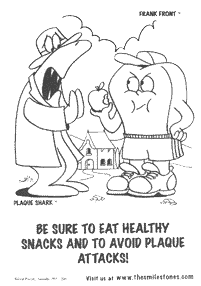 Available shortly, how hard is it to get your child to brush for the required two minutes? Written by well-known children's authors, this collection of two-minute tales will keep your child entertained. Enjoy a little quality time reading each tale while your child is brushing for bedtime.

CopyrightŠ 2006 The Smilestones™.