Kids, guess what, The Smilestones stickers are available at
selected dentists so ask your dentist today if they have them!
Stickers look like this:

Also available are dental reminder cards with peel off stickers!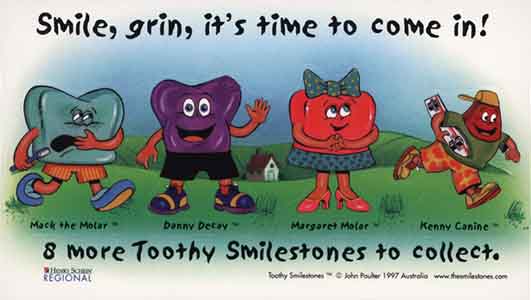 Stickers and Reminder Cards are available Henry Schein Regional
Comics books will be coming shortly to a dentist near you!



[ Home ]
[ Links ]
[ Awards ]
[ WebRings ]
[ Stickers ]

CopyrightŠ 2006 The Smilestones™.