"You won't find our printouts here, you'll have to steal them

from somewhere else!"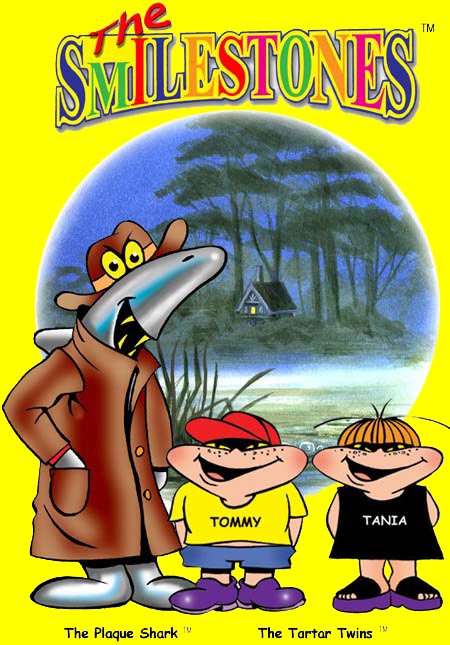 Nope, Nashers not here maybe he's inside Shark Shack, but watch out, because he's not that fond of strangers



Welcome to the slimiest place on Smilestone Island. Shark Swamp, home of Sharky, the Plaque Shark, his canine companion Nasher, the Denture Dog and the terrible Tartar Twins, Tommy and Tania.



[ Contact Us ]
[ Home ]
[ Links ]
[ Awards ]
[ WebRings ]
[ Products ]

Copyrightę 2006 The Smilestones™.