Angus uses his detachable wings to fly around the world and collect baby teeth like Lenny, as well as teeth that are damaged, neglected, sick or have to be pulled out for other reasons and brings them here to live with the other Smilestones!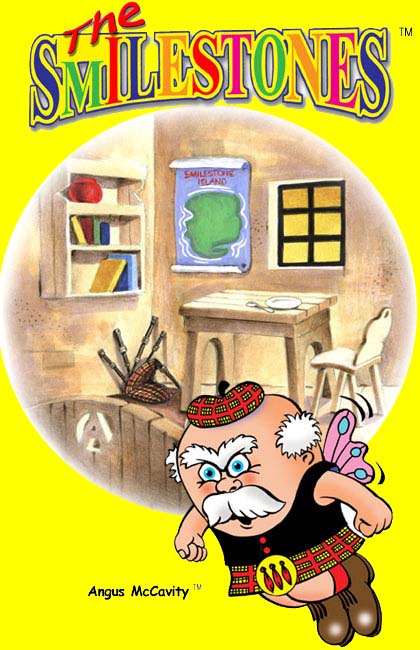 Click on Angus's bookshelf to go to the healthy teeth education database!



This is the quarters of Angus McCavity, the resident 'tooth fairy' here on Smilestone Island. Even though he's a grouch - Angus cares for his 'wee ones' and keeps an eye on what's happening down in Shark Swamp.



[ Contact Us ]
[ Home ]
[ Links ]
[ Awards ]
[ WebRings ]
[ Products ]

Copyrightę 2006 The Smilestones™.